One of my big takeaways from my time is that leadership matters. I already knew that as I find myself as a leadership studies professor at a graduate school and seminary – but sometimes you see things with increasing clarity and crisis situations like this tend to expose leaders for who they are.
Over the few days in Mayorga and Leyte I was exposed to great leadership by people who have earned the trust of their people and who serve well – and many were IGSL graduates!
In other posts you saw the Mayor and some of the government who are giving timely leadership. The Mayor is doing a great job bringing the right people around him and around Mayorga – but it's clearly done with an authentic humility and a commitment to serve and lead people to a better place that lifts them up AND honors God.
But we served side by side with a few IGSL graduates that really got me excited about what we're doing here at IGSL.  Pastor Danny (in red below) is one of the key players in mobilizing our church partnership as he's a pastor at a large megachurch here in Manila that had the resources to provide the domestic relief kits.  He went with us and it was a privilege to see his leadership both of his own people from his church as well as in the community where he was able to preach the gospel several times.
He and I at one point ended up being able to talk to one of the councilmen about the gospel and about the difference between a religion about Jesus and a relationship with Jesus. Danny graduated IGSL in 2012 and he continues to have a great ministry both in Manila and now in Mayorga.
Loy is also an IGSL graduate from 2012, a classmate of Danny's (above).  He is pastoring in a different part of Manila (tando sp?). But I was as impressed with him as he connected with different communities in Mayorga and communicated the gospel, but not in a performance based way given that we were holding a lot of things they wanted. Both Danny and Loy communicated great honor and respect and connected with the people. It was a joy to see and some people did come to Christ and some made commitments to repent and again turn back to Jesus as the Lord of their lives.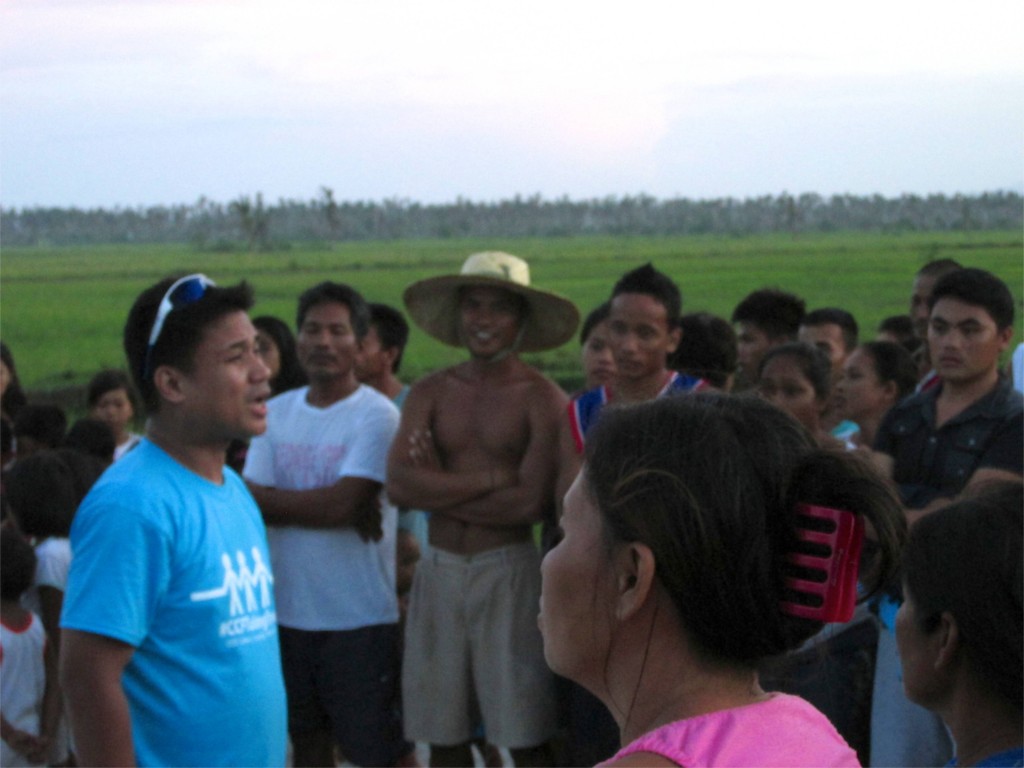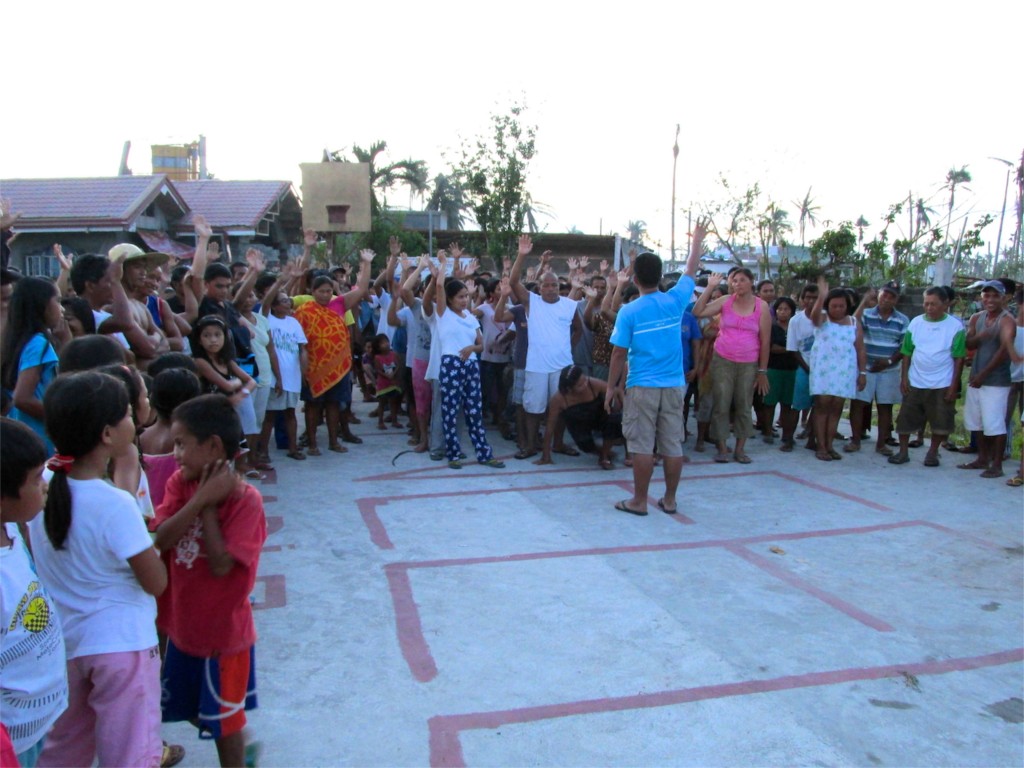 Gerri is also an IGSL grad from a couple years ago.  After being released from prison (where he was discipled and ministered to by IGSL students at the time who visited the prison), he got to know the school and eventually applied to study here.  He continues to give great leadership to our military ministry and much of our relief efforts as well.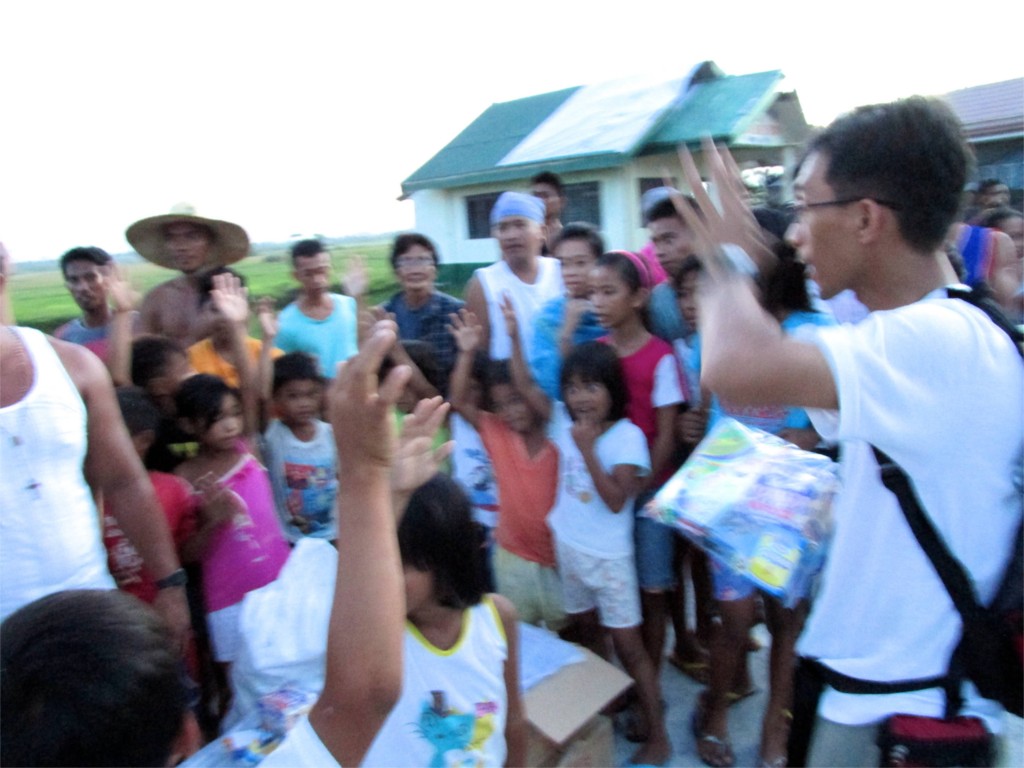 This in addition to my friend and fellow professor and Phil. CCC staff Neil and IGSL's President Tom who I've seen lead with commitment, dependence on the Lord, and great vision for what God can do.
These experiences have been a blessing to me. I am blessed to serve, but so encouraged that through serving and going I was given such vision and motivation for what God has called Christine and I to here at IGSL in Manila for however long he leads us to be here.  It's so motivating to raise up Christ-dependent, servant leaders who have the character and skills to minister widely and deeply to their own people.
I'm excited that we're all a part, you and us, in raising up leaders like that throughout all of the Philippines and the whole of Asia.