"The University is the clear-cut fulcrum with which to move the world.
More potently than by any other means. Change the university and you change the world."
-Dr. Charles Malik,  Former President of the General Assembly
of the United Nations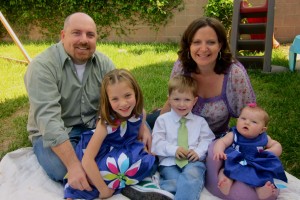 Thanks for visiting our ministry web site!  Take a look around and get to know us a bit and to get familiar with our ministry.  Please sign up for our email updates in the box to your right.  You will receive timely updates and prayer requests in addition to our monthly newsletter.
We couldn't do what we do without a great team behind us in prayer and financially so thanks for being a part of what God is doing among students of all cultural backgrounds today and in the world among people who have not yet heard the good news.
As you read about us and our ministry, make sure you check out our new adventure in Manila, Phillipines teaching and training pastors in Southeast Asia through the International Graduate School of Leadership. Click on the Blue Philippines image to your right for more!
Brief Bio & Ministry History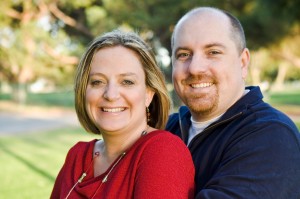 Both of us have served on the full-time staff of CRU/Campus Crusade for Christ for 15 years.  We've ministered on campus at places like Cal Poly San Luis Obispo, Stanford University, and UNAM in Mexico City.  We then spent several years mobilizing, training, and equipping students from all over the country for international missions and movement launching in places like Mexico City, Central Asia, Melbourne, the Middle East, East Asia and Western Europe.
In January of 2008, we made another transition to help launch Epic, CRU's national strategy to reach Asian American students for Jesus and then send them to the world as multiplying and Christ-centered leaders.  Brian has served as the Associate National Director of Human Resources and Leadership Development and Christine is serving as the Epic Staff Mom's Coordinator in the LA Basin.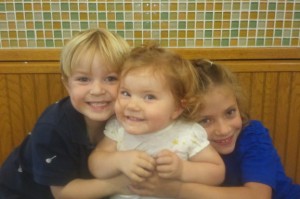 Family
We have a daughter who is seven years old, Morgan, a five year old son, Colin, and a two year old Kaelyn.  All are amazing kids that continue to challenge and bless us!
Education and Background
Christine graduated from Chico State in 1997 with a degree in Social Work.  Brian graduated from UCLA in 1997 with degrees in History and Political Science.  Brian also graduated in 2007 with a Masters in Transformational Leadership from Bethel Seminary and 2011 with a Masters in Divinity from Bethel with an emphasis in Ministry Leadership.