We are humbled by this opportunity to follow Christ into a new global context and we're excited to take you with us!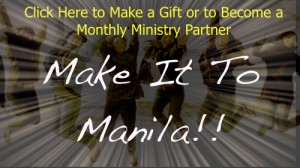 As we embark on a new faith journey as a family and with you as a part of our ministry team, here's some more in depth responses to some of the questions you might have for us that we can't fit into a monthly ministry update! If you have other questions please drop us a line!
How did this come about?
Why Now?
More about the Int'l Graduate School of Leadership (IGSL)
What will Christine and I specifically be doing during our time at IGSL?
Will IGSL Pay Us?
How does this affect our support needs & your giving/financial support?
What does this mean for Epic Movement and our current ministry?
How are the kids doing with the news?
How you can be praying for us right now.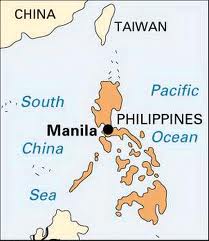 How Did This All Come About?
For the last couple years, we both have sensed God stirring up within us an increased desire to be available to take steps of faith out of the ordinary and out of our "normal." This has been God working in our hearts in addition to the reality of us starting to transition out of the "infant" stage.  We'd begun talking about how to expose our kids to other cultures and God's work in the world.  That's when this opportunity presented itself to us.
The idea was first raised at the Cru Theological Development Summit I attended this past Spring in Chicago. I and several others were asked to think of anyone with a MA of Divinity degree who might be open to a short-term commitment (1-2 years) helping meet some critical faculty needs at one of Cru's international seminaries. I thought to myself, "I have a Masters of Divinity…I wonder what Christine would think of this."  I threw it out there to her and she was intrigued to and we decided to seriously pray and explore the opportunity.
Through the process we got excited about IGSL's ministry and the opportunity. Also, our background in leadership development and Brian's other Master's degree in Transformational Leadership seemed to also fit some of IGSL's needs. At the end of the day though it really came down to us wanting to live by faith and take a step towards some of our values and a unique opportunity for us and our family.
Why Now?
You know what? We love what we're currently doing. We love where our kids are at and the experiences they get being near to family and in good schools and churches. We love our current ministry team and are passionate about what we currently are doing.
So why make a transition now?
We've asked ourselves that honest question because it defies some of our instincts. When you have it good – why take a chance that you'll mess it up and bring on potential pain and suffering on ourselves?
Over the last couple of years God has developed an increased clarity of what we want for ourselves and for our kids in terms of living a life of faith and service in His Kingdom. As our kids are in a fairly ideal window for an opportunity like this – we realized that we CAN do this. Not many can logistically move their family to serve this way. Not many have the academic degrees and ministry experience to be able to fill the roles we're being asked to fill. Not many people have ministered for 5 years in an Asian American context, 5 years in a short-term missions sending context, and 5 years in an highly academic ministry context (Stanford).
We want to live by faith. We want our kids to live by faith. We want everyone in our communities to live by faith. We want the name of Jesus to be praised in every tongue and tribe and nation. An opportunity presented itself to take an intentional step towards living our our passions and values – both for ourselves, our kids, and for people groups that we have yet to encounter. We know we are opening a door for increased stress and challenge and pain, but God has led us to a place to trust Him for how he would use us in this journey and how he wants to work in us and transform us.
More about the International Graduate School of Leadership (IGSL)
"Officially opened for classes in 1981, the International Graduate School of Leadership (IGSL) in metropolitan Manila, Philippines, seeks to develop servant leaders with biblical knowledge, Christ-like character and practical skills. Three out of every ten IGSL graduates hold leadership positions in biblical training institutions, and 97 percent of their 600 graduates serve in full-time ministry, including urban church planting, tribal outreach, groundbreaking Gospel teaching among unreached people and rural pastor training.
In addition to students representing 20 countries, half of IGSL's degree students come from outside the Philippines, many from countries most in need of hearing the Gospel. Extension programs reach almost 2,000 people each year through short-term training programs for rural pastors, seminars for Christian leaders in various Asian countries and evening classes. IGSL is now working on opening extension centers in other Asian countries. IGSL also offers a "Partners in Ministry" certificate for wives of Christian leaders.
Through their recent curriculum revision, IGSL has become more acutely aware of the need for field-based training for existing pastors and Christian leaders. Among IGSL's many Master and Doctoral programs is the new Doctor of Ministry in Biblical Peacemaking degree. IGSL has also been working very closely with OC partner Asia Graduate School of Theology (AGST), Philippines, to equip leaders for the Church in Asia and the Pacific at the post-MDiv degree level. To combat social issues like poverty, IGSL seeks to equip students with a holistic ministry outlook through programs emphasizing community transformation.
Graduate Tandin Wangyal says his years of study at the school challenged him and showed God's sovereignty. Through IGSL's training, he says, "I pursued my vision to open a Bible school and help pastors and leaders in Bhutan. The preaching classes I took have greatly assisted me in helping pastors who are lacking in these areas.""
– courtesy of Overseas Council
You can visit IGSL's web site directly at http://igsl.asia/
What will Christine and I specifically be doing during our time at IGSL?
Much of this is to be determined. The bottom line is that we're going to serve however we can and what is a good fit for their critical needs. So far Brian will be primarily teaching. So far that looks like a combination of Biblical Studies courses like New Testament and ministry leadership courses in their Transformational Leadership Master's program. Brian's been asked as well to help develop some leadership training and seminars for some of IGSL's growing partnerships. They have started providing leadership training for the Philippines military, the Manila police department, and local universities in addition to ongoing training they offer to rural pastors. So Brian will mostly be teaching and helping development leadership training for marketplace and university outreach and ministry equipping.
Christine has been asked to help teach in the school's "Partners in MInistry" certificate program.  She'll help disciple, train, and mentor many of the spouses who are at IGSL with their families.  IGSL does not offer classes on Monday so that mom's and women at the school are able to get consistent, quality, and in depth ministry training and development if they are not enrolled in a specific degree program.  We thought this showed an incredible commitment to women and mom's development! Christine's excited about this and the opportunity to re-engage ministry at a higher level now that Kaelyn is a little older. This also means that on Mondays – Brian's got the kids and is relating to their education and other things.
That leads to the next part of Christine's responsibilities. We're still exploring options, but for this year it looks like we'll mostly be homeschooling Morgan and Colin. Christine and I have never ever considered home schooling as an option for us. A sign that God was in this was that when we realized what this move would mean for our kids and their schooling – that we actually were open to homeschooling!  It'll be a challenge and there's a lot to prepare for, but we feel like we have enough helpful people here (and there) to help us transition to homeschooling while we are in Manila.
Will IGSL Pay Us? 
No.  This is the question we have started to hear the most as people hear about this opportunity.  IGSL is still a missionary enterprise so most of its faculty are self-funded like we've been for the last 15 years. The financial structure of our ministry is not changing. Only our location and our specific responsibilities.
How does this affect our support needs and your giving/financial support?
As mentioned above – nothing changes. You don't have to change anything. We will continue to be on staff with Cru and be supported financially by the faith and generosity of our partners in ministry. While our monthly budget will be much lower in the Philippines, we need to raise more support to account for increased travel expenses and to account for current support shortfalls and for average attrition over the next year or two.  We've been very low in support that last couple of years and we need to raise additional support to get back to a sustainable level and to account for the realities of international life and travel. We also need to think ahead to having healthy support for when we return to the U.S. whether that be in a year or longer. We've been advised that raising additional support while going through cultural re-entry is a tough combination so we want to do what we can to prepare for our return – whenever that may be.
What does this mean for Epic Movement and our current ministry?
We are still Epic Movement staff! What does that mean?  Well it means that Epic is the official "sending" ministry and they will care for us during our time in the Philippines.  We are essentially "on loan" to IGSL for however long the partnership works out for them and our family, but we get to keep our "Epic Movement" status, which we're thankful for. We've been told that whenever the Lord brings us back the United States, there's a place waiting for us in Epic if that's where the Lord leads us at that time.  We're thankful for Epic's support of us in freeing us up for this opportunity and for their commitment to our success and well being during our time at IGSL.
How are the kids doing with the news?
They are handling it a little like us.  Excited, but nervous.  Morgan has a strong sense of adventure so we can tell that she's very intrigued about this new reality. Colin saw a little bit of the TV show "Survivor" which is being filmed right now in the Philippines this season so he had a brief moment of panic that we were going to be sleeping in the jungle and climbing trees for coconuts. Both are sad about being away from family and friends, as are we. And you know what – they both have asked some questions that reflect that they are aware to different degrees of the cross-cultural challenges – whether that's food, customs, or just being the ones that look different from most everyone else. Kaelyn can now say the word "Philippines" and that's about all she's processed or knows about what's about to happen!
How you can be praying for us right now.
You can pray for our spiritual and emotional preparation for this huge change and transition in our lives.  We've led others through these types of changes and counseled them through it so we know how big of a thing we're about to go through as a family.
You can pray for our logistical and financial preparation. There's an insane amount of logistics and details involved just to get us to the Philippines in mid-July. Please pray for new ministry partners and for our support raising efforts between now and July. We will need to step out in faith in new ways and see God connect us with people who also want to step out in faith with us.
Pray that our step of faith encourages others to live by faith as well.  We really want to be a vehicle for God to share His heart for the world. We want to bring as many people to the Philippines with us as we can – virtually of course through prayer, through the stories we share about what God is doing at and through IGSL, and through our own family journey.
Pray for our courage and faith. This feels like a huge decision with a family. Pray that we follow Jesus and are faithful to what He's called us to.
And we'd love for you to pray about how you can help us move towards this new ministry opportunity! Whether that being joining us as a monthly financial partner, prayer partner, or helping us connect with potential new ministry partners…you can play a huge part in us having a fruitful ministry in the Philippines next year!